Add Comment |
Related Links |
TrackBack

Related Content
NEM 523 mln Hack is a Foresight into the Future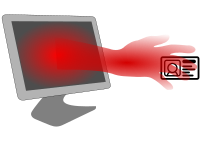 Cointelegraph published a timeline to the NEM hack that occurred earlier this year in the "Coincheck Delivers Report to Japanߴs FSA" article. Based on this timeline, the NEM development team is able to create an automated software that tracked and flagged all stolen NEM coins. Due to this inherit natural possibility with blockchain, the hacker is unable to sell the hacked coins without being identified.
This action pointed out an important aspect of the blockchain technology, which is that every transaction is clearly ledged in a decentralized system. Although criminal had used the decentralized ledger system to remain anonymous in the past, the technology is a double-edged sword in that anyone who is involved in this ledger will be clearly identified at some point.
Similar automated tracking software could be used on any blockchain-based cryptocurrencies or similar concepts. Why wasn't it done before on Bitcoin hacks and other hacks? Probably because they didn't get the attention they deserve until Bitcoin hit $20000 a piece. But you can be sure any future hacks can be easily tagged.
Now that brings up an important foresight. Knowing which addresses contained the hacked coins, it seems possible that a global government agency could be created to counter hack these wallets so that the hacked coins can be returned to their rightful owners. This is starting to sound like a science fiction novel, but our law enforcement agencies, today, are already performing these type of raids for fiat currencies and other kind of equities.
Clovis
Tue, 13 Feb 2018 11:39:45 -0800
Add Comment |
Related Links |
TrackBack

Related Content
Did your message disappear? Read the Forums FAQ.
Spam Control | * indicates required field
TrackBack only accepted from WebSite-X Suite web sites. Do not submit TrackBacks from other sites.
Send Ping | TrackBack URL | Spam Control
No TrackBacks yet. TrackBack can be used to link this thread to your weblog, or link your weblog to this thread. In addition, TrackBack can be used as a form of remote commenting. Rather than posting the comment directly on this thread, you can posts it on your own weblog. Then have your weblog sends a TrackBack ping to the TrackBack URL, so that your post would show up here.
Messages, files, and images copyright by respective owners.